Valve advantages and disadvantages
Benefits: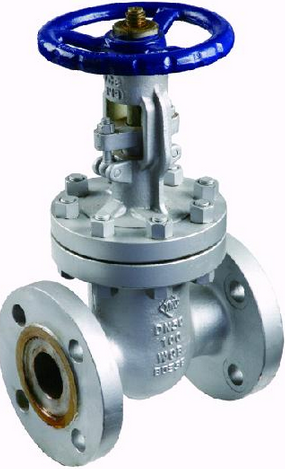 1, a small flow resistance. Body interior media path is straight, and the media in a straight line flow, small flow resistance.

2, more effort when opening and closing. In contrast with the shut-off valve, because either open or closed, the shutter movement direction are perpendicular to the flow direction of the medium.

3, height, long opening and closing times. Shutter opening and closing stroke larger drop is carried out by the screw.

4, easy to produce water hammer phenomenon. The reason is that long off time.

5, the medium can flow in any direction to the sides, easy to install. Channel is symmetrical on both sides of the valve.

6, the structure length (the distance between two connection lines between the end face of the housing) is small.
7, simple shape, structure, length short, good manufacturing processes, a wide range.
8, compact structure, the valve rigid, channel flow, flow resistance small number, the sealing surface of stainless steel and tungsten carbide, long service life, the use of PTFE packing. Reliable sealing. Lightweight and flexible operation.

Disadvantages: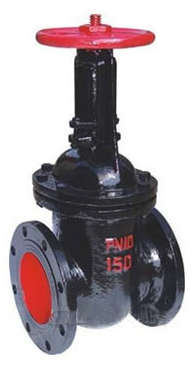 Between the sealing surface can lead to erosion and abrasion, maintenance more difficult. Overall large size, open requires a certain amount of space, opening and closing a long time. More complex structure.

Valve types, according to the sealing surface configuration can be divided into wedge gate-type valve and parallel gate-type valve, wedge gate-type valve can be divided into: single-gate type, gate-type double plate and elastic; parallel gate-type valve can be divided into single-gate type and double plate. Divided by the threaded stem position can be divided into two clear shot valve gate and dark bar.

Features: General valve has long been used on the market widespread leakage or rusting, the companies and the introduction of the European high-tech rubber valve manufacturing technology produced by the resilient seated Gate Valve, the valve seal to overcome the general poor, rust and other defects , resilient seated gate valve produced by the elastic deformation of the elastic trace compensation to achieve a good seal, the valve has significant advantages switch lightweight, reliable sealing, elastic memory and excellent service life. It can be widely used for use as a regulator and shut-off devices on water, sewage, construction, petroleum, chemical, food, pharmaceutical, textile, electric power, shipbuilding, metallurgy, energy systems and other body pipelines.